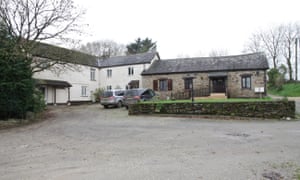 Thirteen directors, managers and carers have been convicted over a regime at residential homes in which adults with learning disabilities were imprisoned in isolation rooms.
Vulnerable residents of the homes in Devon were held in the bare seclusion rooms for hours and sometimes overnight, on occasions wetting or soiling themselves because there were no bathroom facilities.
Legal proceedings against leaders and staff from Atlas Project Team, which ran the two homes, have been going on for five years but the convictions can finally be reported after reporting restrictions were lifted.
It can also be revealed that among those mistreated at one of the homes, Veilstone, was a man who had been moved there from the now notorious Winterbourne View hospital near Bristol, which was shut down after an undercover investigation exposed physical and psychological abuse.
His family said his experiences at both institutions had left him scarred.
In a statement they said: "Throughout these trials our family has endured the torment of hearing how our beloved son and brother suffered yet again at the hands of people who were paid to care for him. [He] is still a prisoner from the abuse he suffered at Veilstone and at Winterbourne View.
"Instead of being able to enjoy the prime of his life [his] experiences were of abuse and fear, that continues to haunt him today.
"There is a damaging lack of understanding about learning disability even today. The disregard of people with a learning disability has not disappeared from society – [his] experiences are not alone."
Jan Tregelles, chief executive of Mencap, and Vivien Cooper, chief executive of the Challenging Behaviour Foundation, said "horrific" accounts of people with a learning disability being abused by those who were being paid to support them had emerged.
In a joint statement they said: "The evidence has been chilling. Atlas Project Team claimed to provide specialist care for people with a learning disability, at a cost of up to £4,000 per week per person.
"Staff were paid to care for people with a learning disability but instead of doing so imprisoned them repeatedly for long periods, often in cold rooms with no sanitation.
"Despite several warning signs, it took far too long for the abusive practices at the care homes to be exposed. Poor commissioning by a number of local authorities and weak inspection allowed an abusive culture to develop and sustain itself with devastating consequences for individuals and their families.
"These trials have brought into sharp focus the unacceptable attitudes and lack of respect for people with a learning disability that exists in society."
At the start of the first trial, Andrew Langdon QC, prosecuting, alleged the residents had been treated like animals.
He said: "The view was taken that the residents had somehow learned how to behave badly. That behaviour had to be unlearned. If they were kept there [in the isolation rooms] long enough they would learn a lesson and change their behaviour. A bit like someone might try to cure the behaviour of a badly behaved animal."
Bristol crown court was told that as well as sending residents to the isolation rooms, they were sometimes allegedly denied food, drink, fun activities and visits from residents. Once they were allowed out of the rooms they were ordered to carry out tasks such as cleaning to "test compliance".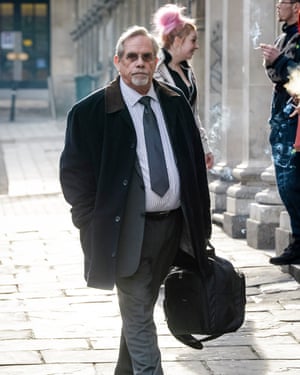 Langdon claimed residents were sent to the rooms at the Veilstone and Gatooma homes, both isolated former farmhouses, for "trivial reasons: staring at a staff member, facial twitches, asking questions repeatedly, missing a hair appointment could all be triggers for residents to be sent to the rooms", he said.
Describing his experiences in an isolation room, a man who can be identified only as AC said: "It was a room that was disgusting and cold. At night the door was locked. It had a CCTV camera, a smoke detector and a punctured mattress – it was an airbed but it had a puncture in.
"It was cold, damp. If you wanted to go to the toilet, there was no toilet in there. There was a window but it was locked. No curtains. They made the room as bad as possible and as uncomfortable as possible.
AC, who has epilepsy, added: "It made me feel terrible in a way … an animal, basically."
An investigation was launched when AC reported managers to the watchdog, the Care Quality Commission, in July 2011. The homes were later shut down.
Paul Hewitt, the founder of Atlas and a well-known figure in mental health who helped formulate national policy on caring for people with learning disabilities in the community, told the court he did not know residents were being locked up. He was convicted of a health and safety offence.
Hewitt was fined £12,500 and ordered to pay costs of £105,000. Jolyon Marshall, a director, was jailed for 28 months for conspiracy to falsely imprison, and perverting the course of justice.
Other members of the management team and staff were given suspended jail terms or other non-custodial sentences for various offences.
Aaron Jones, Lee Farrant, James Lawson, and Julie Barlow, who had appeared at the first trial, were not convicted of any offences.
DCS Sheon Sturland of Devon and Cornwall police said: "This case has been very complex and in many ways is the first of its kind in this country, dealing with not just those workers directly involved with victims, but all the way up to owners, directors and senior managers, who allowed a culture of abuse to exist."
Huw Rogers of the Crown Prosecution Service said: "The directors and managers at the Atlas care homes created a culture of abuse – unlawfully detaining residents in very poor conditions for long periods of time.
"This case has been groundbreaking in that the directors and managers of the homes and not just the staff that implemented their policies have been held to account."
Andrea Sutcliffe, chief inspector of adult social care at the Care Quality Commission, admitted it should have acted more quickly when concerns were raised about the homes.
She said: "Atlas and a large number of their staff utterly failed in their duty to look after the people in their care. No one should be subject to the degrading abuse people experienced and I am glad that the perpetrators have been recognised for the criminals they are.
"When the CQC inspected Veilstone in October 2011, inspectors were so concerned by the treatment they discovered that they quickly extended the inspection to all 15 of the services run by Atlas. We found serious concerns in most of their care homes, including the routine use of excessive restrictive practices, which is why we took action which led to the closure of all of these services in 2012.
"When these abusive practices were discovered, the CQC took decisive action but we should have responded more quickly to the concerns raised. Since then we have overhauled our regulatory approach."